VEGAN LAKSA PASTE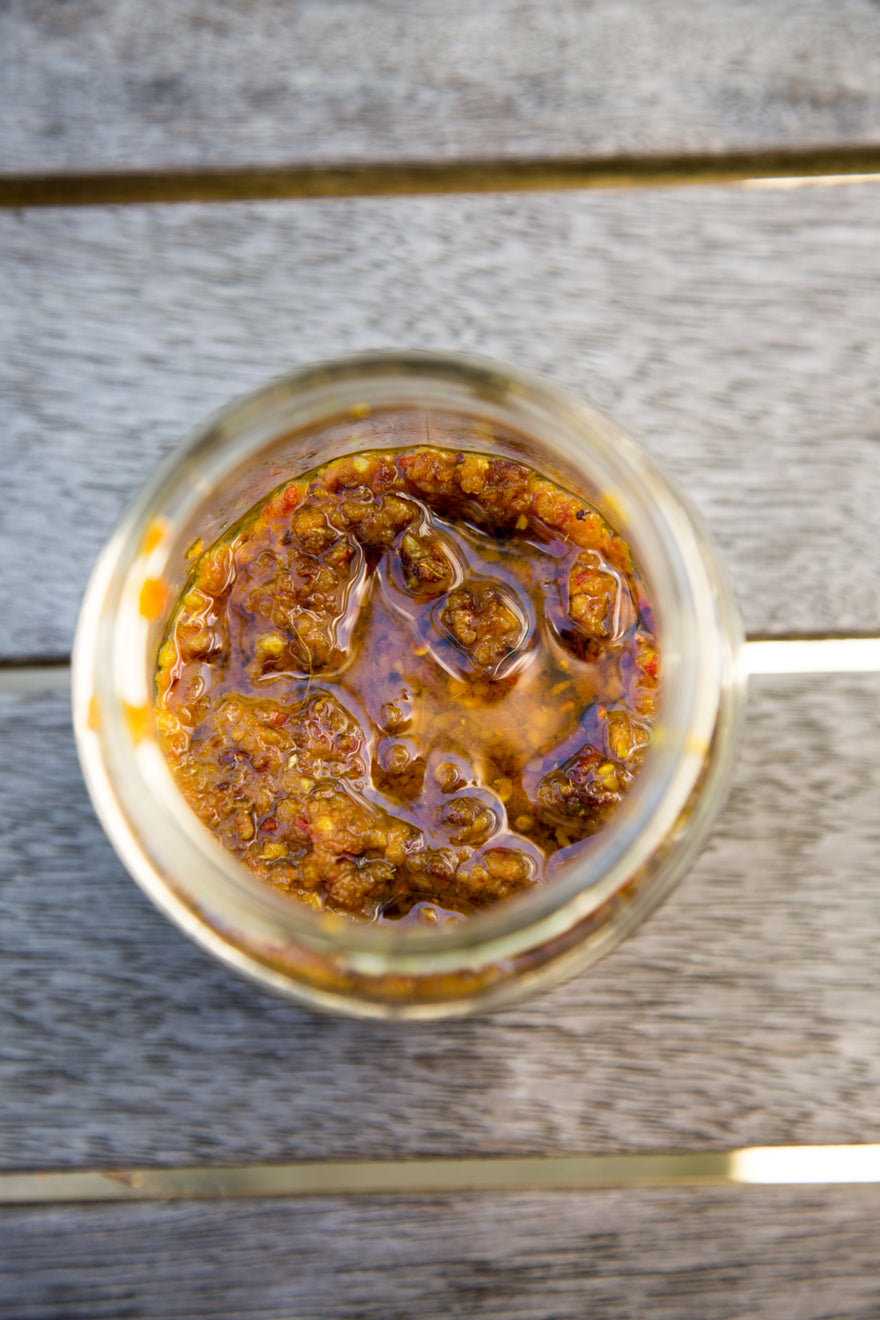 VEGAN LAKSA PASTE
This laksa paste is loaded with flavour with a mild to medium spice level. If you prefer your laksa hotter just add more dried chillies or add some fresh ones as well! Look for the long thin red Asian dried chillies for this recipe. Be careful not to buy the little dried bullet or Birdseye chillies as they are not for the faint-hearted and will blow your mind if you are not a chilli lover.
(Vegan, df, gf)
Makes 2 cups
15 -20 DRIED RED CHILLIES
½ cup (70g) ROASTED CASHEW NUTS, roughly chopped
5 - 6 (200g) SHALLOTS, peeled, roughly chopped
8 cloves GARLIC, peeled, roughly chopped
3 tbsp LEMONGRASS PASTE or 4 STEMS of LEMONGRASS, white part finely sliced
10 KAFFIR LIME LEAVES, roughly chopped
4cm piece FRESH GINGER or GALANGAL, grated
1 tbsp TURMERIC POWDER or grated FRESH TURMERIC
1 tbsp GROUND CUMIN
2 tbsp CORIANDER SEEDS
1 tbsp PAPRIKA
½ cup (20g) FRESH CORIANDER, roots, stems and leaves roughly chopped
2½ tsp SALT
2 tbsp COCONUT SUGAR
3 tbsp
SRIRACHA
or
CHILLI PASTE
¼ cup VEGETABLE OIL or COCONUT OIL + 3 tbsps extra for frying
Place the dried chillies into a small bowl and cover with freshly boiled hot water. Soak for 10 minutes, then drain well.
Using a food processor, blend the chillies with the cashew nuts and shallots into a paste. Add the remaining ingredients and blend together for a few minutes, until they form a well-combined paste. 
Place a large frying pan over a low heat and add the extra 3 tablespoons of oil. When hot, add the paste and fry for 10 minutes stirring constantly. When you can see the oil is starting to separate from the paste it is ready.
Store in a clean jar, topped with a little oil, in the refrigerator for up to 3 months.
---