PERSIAN SPICE MIX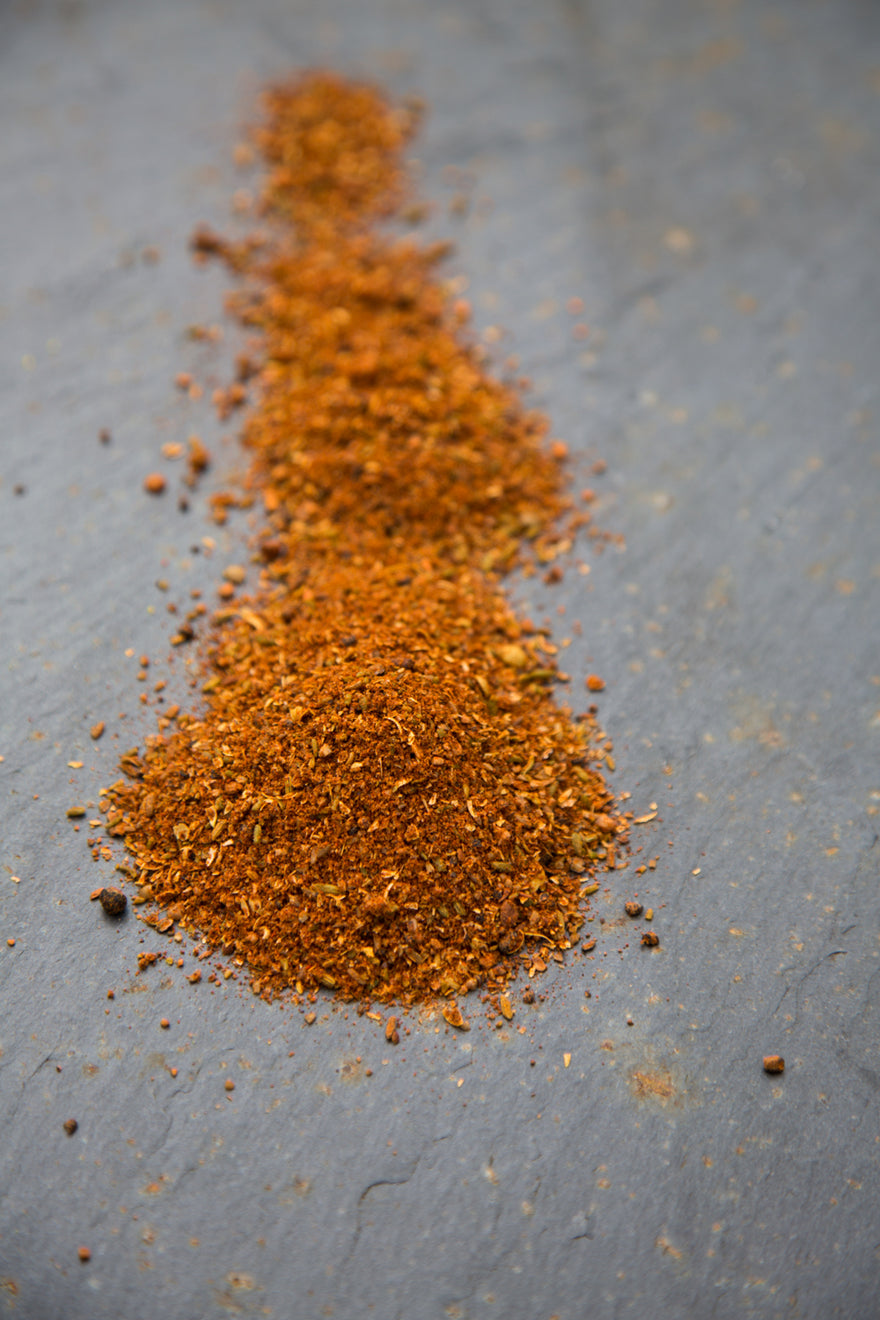 PERSIAN SPICE MIX
Its far superior to use the whole spices and freshly grind them, as the flavour is incredible. If you don't have any way of grinding them you can use the pre-ground spices. You will have to grind star anise some how, try smashing it up using a rolling pin, a rock or a hammer!  You can add this spice mix to slow cooked stews, its lovely in pumpkin soup, cook it with tomatoes, eggplant, courgette and French lentils as a middle eastern version of ratatouille. The options are endless but one thing is certain as soon as you start grinding this spice mix you'll want to cook something.
(vegan, gf, df, nf)
Makes 1 cup 
2 tbsp WHOLE BLACK PEPPERCORNS (or 1 tbsp of GROUND)
3 tbsp CORIANDER SEEDS (or 2 tbsp of GROUND)
2 tbsp CUMIN SEEDS (or 1½ tbsp of GROUND)
2 tbsp FENNEL SEEDS (or 1 ½ tbsp of GROUND)
1 ½ tbsp WHOLE ALLSPICE BERRIES (or 1 tbsp of GROUND)
1 ½ tbsp CARDAMOM SEEDS or 80 CARDAMOM PODS, seeds only (or 1 tbsp of GROUND)
4 WHOLE CLOVES (or ½ tsp of GROUND)
2 x CINNAMON QUILLS, approximately 4cm long (or 2 tbsp of GROUND)
5 WHOLE STAR ANISE 
2 tbsp SMOKED PAPRIKA
3 tsp SALT 
Grind all the spices together in a spice grinder, coffee grinder or use you muscles and pound the spices in a mortar and pestle, a great job to give to kids! Store in a clean jar with a tight-fitting lid in the cupboard for up to 2 months. 
This spice mix is delicious rubbed on meats, poultry and fish or sprinkled over vegetables when roasting them. Serve it sprinkled over hummus or yoghurt. Add 1 tbsp to ¼ cup extra virgin olive oil as a dip for warm Turkish bread. 
Use this spice mix for our PERSIAN SLOW ROASTED LAMB and in the PORTOBELLO MUSHROOMS STUFFED WITH PERSIAN LENTILS in our cook book - Ripe Recipes A Third Helping.
---