Miso Glazed Butternut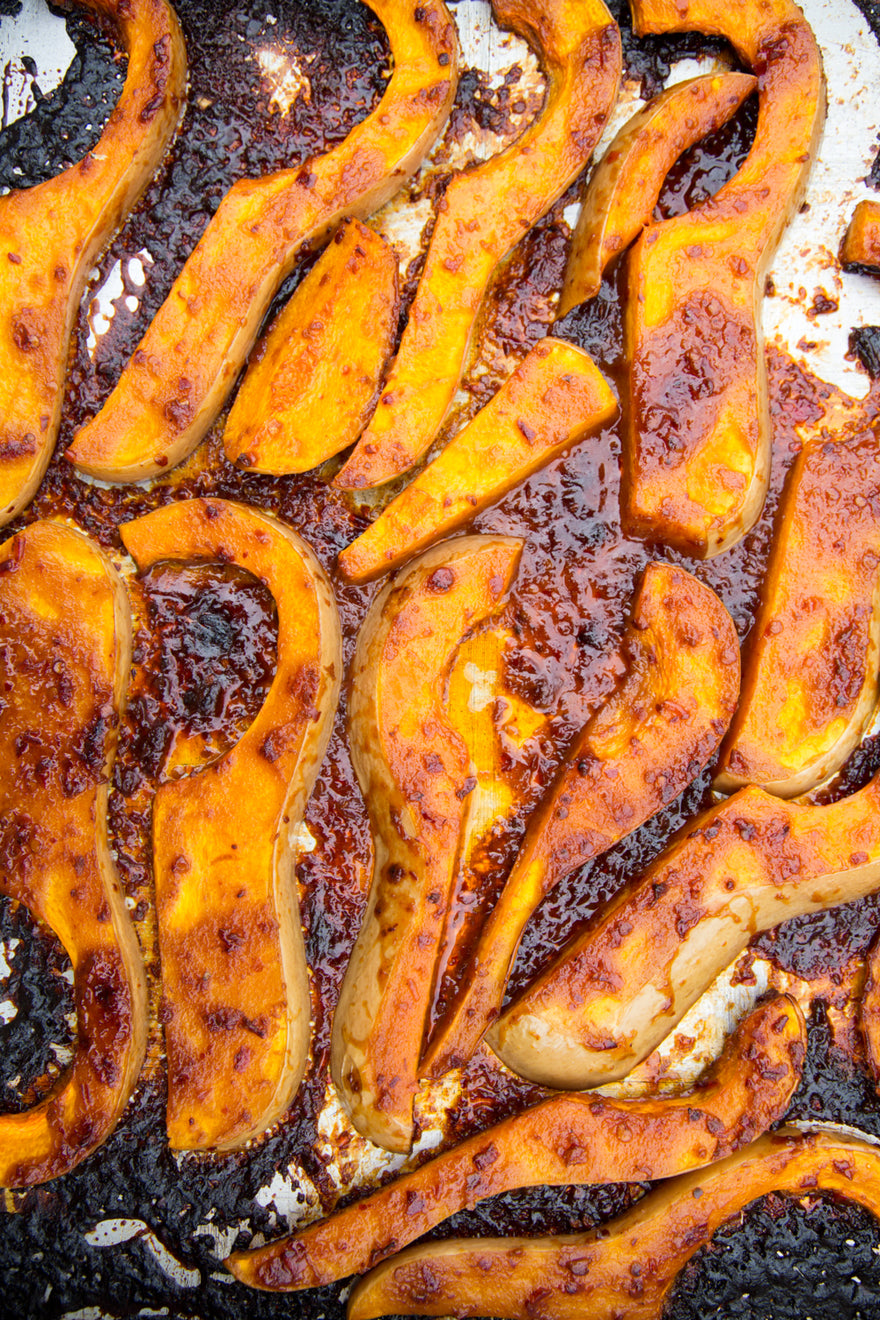 Miso Glazed Butternut
This miso glaze is also yummy on roasted eggplant, tofu, prawns or salmon. It is a great easy glaze to have in the refrigerator for a quick and delicious dinner.
(Vegan, df, nf)
Serves 4
4 tbsp MISO PASTE
3 tbsp VEGETABLE OIL
2 tbsp MIRIN
1 tbsp SOY SAUCE
3 - 4 tsp SAMBAL OELEK or SRIRACHA
1½ tbsp soft BROWN SUGAR or HONEY
½ large BUTTERNUT, skin on, seeds removed, sliced lengthways into wedges
SALT
and freshly GROUND BLACK PEPPER
Preheat oven to 180°C.
Line a large baking tray with baking paper.
To prepare the miso glaze:
in a small bowl mix the miso, oil, mirin, soy sauce, sambal oelek and sugar until well combined. Place the butternut onto the prepared tray.
Drizzle the miso glaze over the butternut and turn to coat in the glaze. Place in the oven to roast for 30 - 35 minutes, or until cooked through and caramelised. Remove from the oven and transfer onto a serving platter. Season to taste with salt and freshly ground black pepper.
---