FEIJOA, LIME & COCONUT LOAVES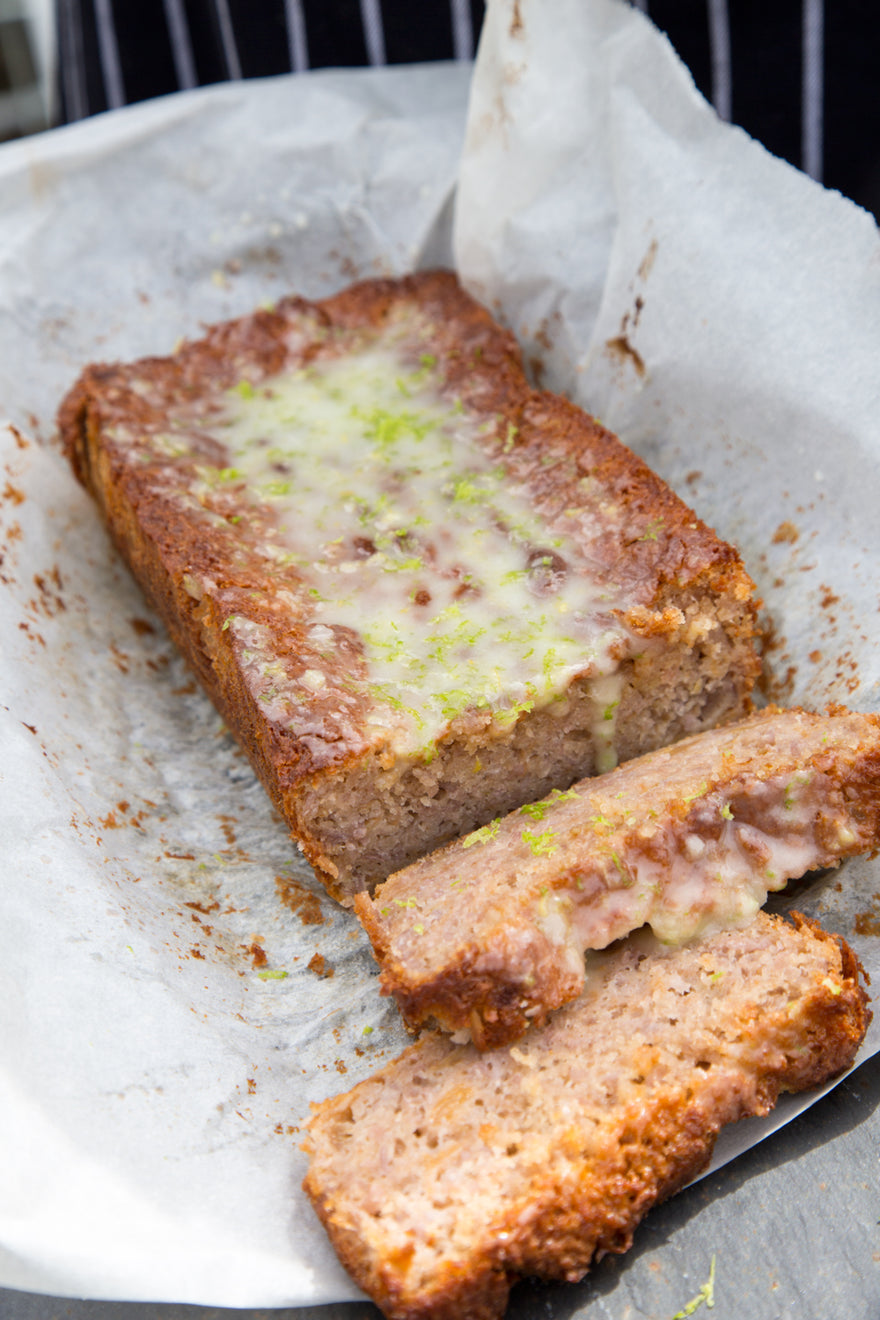 Alison's Feijoa, Lime & Coconut Loaves
Its that time of year when we gorge out on feijoas - here is a tasty simple loaf filled with scrumptious juicy feijoas!
THE LOAVES
½ cups (370g) FEIJOA PULP (8 to 10 feijoas), roughly chopped 
1½ cups (120g) LONG THREAD DESICCATED COCONUT (normal DESICCATED COCONUT works well too)
ZEST of 2 LIMES
JUICE of 3 LIMES
185g UNSALTED BUTTER softened
1¼ cups (280g) CASTER SUGAR
3 EGGS
2¼ cups (340g) SELF RAISING FLOUR
1½ tsp BAKING SODA
A pinch of SALT
1¼ cup (310ml) UNSWEETENED YOGHURT
THE GLAZE
½ cup (75g) ICING SUGAR
JUICE and ZEST of 1 LIME
Preheat oven to 180°C. Grease and line two 12 x 22cm loaf tins with baking paper.
In a medium-sized mixing bowl combine the feijoa pulp, coconut, lime zest and juice.
Set aside for 10 minutes to allow the coconut to soak up the juices.
Using a handheld electric beater or cake mixer beat the butter and sugar together until light and creamy.
Add the eggs one at a time, beating well and scraping down the inside of the bowl after each addition.
Sift the flour, baking soda and salt on top of the creamed mixture, but do not fold it in yet.
Then add the yoghurt and feijoa mixture and fold it all together until just combined (it will fizz up a bit – I love the science!).
Divide the mix evenly between the loaf tins and bake for 40 – 45 minutes or until a skewer inserted into the centre comes out clean.
Remove from the oven. Set aside in the tins to cool for 10 minutes before turning out onto a wire rack.
To prepare the glaze: mix all the ingredients together and pour over the warm loaves. 
Note: these loaves freeze well (unglazed).
When feijoas are not in season try substituting them with banana, peach or apricots.
Autumn | Ripe Recipes – A Third Helping
---