CANDIED LEMON OLIVE OIL CAKE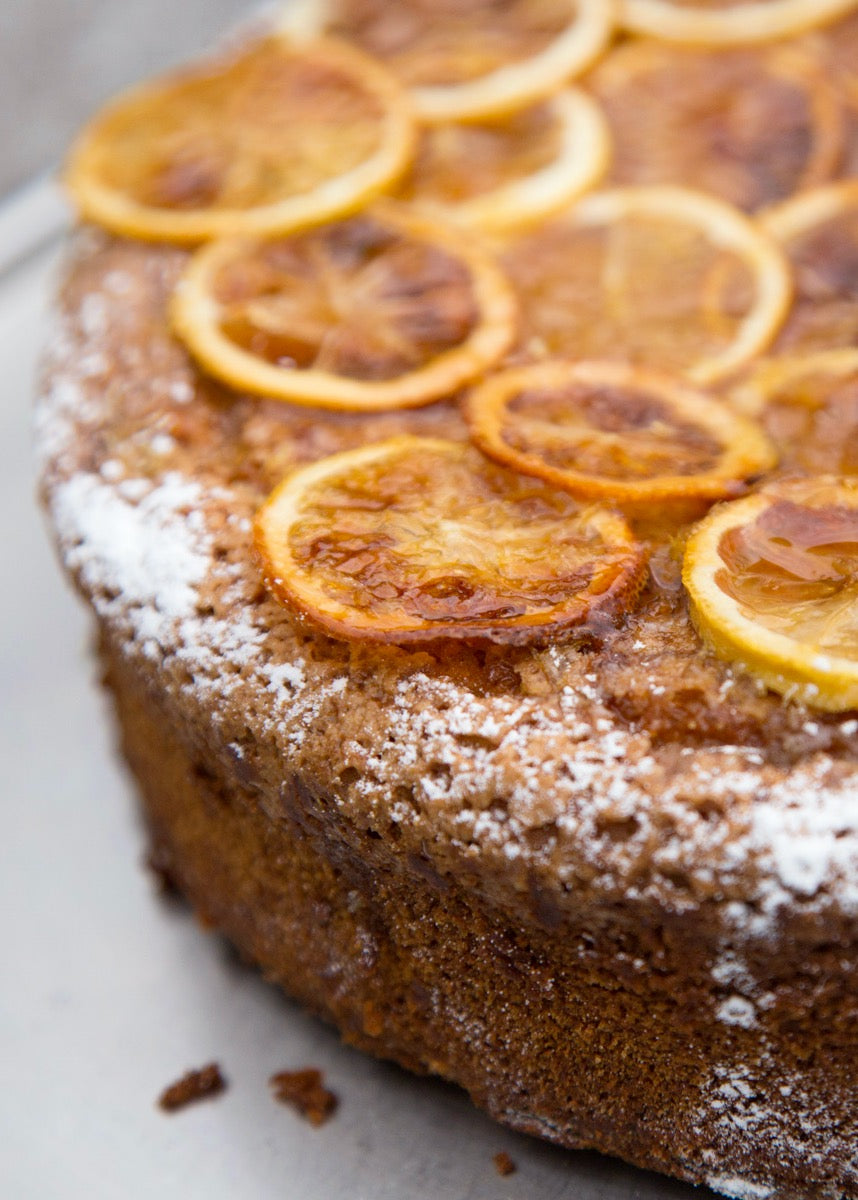 CANDIED LEMON OLIVE OIL CAKE  
 
2 cups (300g) FLOUR 
2 tsp BAKING POWDER 
a pinch of SALT 
2 cups (440g) CASTER SUGAR 
3 EGGS 
2 tsp VANILLA EXTRACT 
ZEST & JUICE of 2 LEMONS 
1 cup EXTRA VIRGIN OLIVE OIL 
 
Preheat oven 180°c. 
Grease & line a 23cm cake tin. 
 
In a large bowl sift the flour, baking powder & salt together. Make a large well in the middle of the flour. 
 
In a cake mixer, beat the sugar, eggs, vanilla & lemon zest together until creamy, with the motor running slowly pour in the oil, beating until it resembles mayonnaise. 
Add the lemon juice a little at a time. When all the lemon juice is incorporated, pour the mix into the flour & mix until just combined. 
Pour the batter into the prepared cake tin, bake for an hour or until a skewer inserted into the centre comes out clean. 
 
CANDIED LEMONS & LEMON SYRUP 
1 cup (220g) CASTER SUGAR 
4 LEMONS 
 
Grease & line a large baking tray. 
 
Into a bowl place ½ a cup of the caster sugar.  Thinly slice two of the lemons, dip them into the sugar & lay them on the tray. Place the tray in the oven for 10 to 15 minutes or until you see the sugar is caramelizing. Once cooled, arrange the lemon slices on top of the cake. 
 
For the lemon syrup, mix the remaining caster sugar with the zest & juice of the other two lemons. Drizzle the syrup over the cake. Serve with mascarpone or natural yoghurt. 
This cake keeps well. 
---